CELEBRATION OF CARING TOURNAMENT INFORMATION
Date: Monday, February 4, 2019
Time: Tee times start at 8:30 am, lunch to follow
Format: 5-Man Scramble. A South Florida golf pro will play with each group
Charity: HOPE worldwide Bolivia
CENTRO MEDICO INTERNACIONAL HOPE CLINIC: BOLIVIA'S NEW BEACON OF HOPE
In October 2018, Centro Médico Internacional HOPE Clinic (CMIH) celebrated her 3rd year of service
CMIH has set the bar in compassionate, evidence-based, patient-centered care for the La Paz community. CMIH has a triple purpose - provide high quality and compassionate care for the community and with special programs for the impoverished; to educate the next generation of healthcare providers and to generate funds, as a part of a sustainable social enterprise, to help financially support the Foundation HOPE worldwide Bolivia's social and educational programs
Over the past three years CMIH has provided care for an estimated 17,000 patients, more than 300 hours of continuing medical education, and generated more than $30,000 to support the Foundation HOPE worldwide Bolivia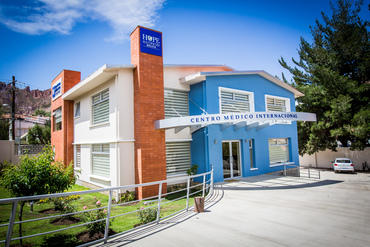 CELEBRATION OF CARING: HELPING TO FUND THE WORK IN BOLIVIA
The goal of Foundation HOPE worldwide Bolivia (FHwwB) is to bring hope and change the lives of Bolivia's most impoverished populations who lack access to quality healthcare, adequate nutrition, safe living environments and/or educational support. Our dedicated staff and volunteers work collaboratively with other service organizations to connect resources to needs, support, and empower these vulnerable families and children through various initiatives in health and social programs.
The GOALS of our programs are focused on providing Health, Education, and Service support:
Health
Centro Médico Internacional HOPE (CMI HOPE) provides high quality healthcare and medical training for local physicians and nurses in La Paz. CMI staff members are also developing ongoing healthcare initiatives in rural communities.
The CMI HOPE Clinic serves as an innovative social enterprise - 100% of the Clinic's profits are to support the social programs.
Education
HOPE's "B-Olivia" Library is lending high quality reading material throughout La Paz and rural communities.
Promotes Early Child and Healthy Family Development educational initiatives within in the community, including orphanages, public schools and educational centers.
The Sala de Juegos within Hospital Arco Iris annually provides thousands of children and families with positive, holistic, health and hygiene education.
Offering English as a Second Language classes (ESL) through the community.
Service
Programs provide ongoing connection of vital resources to various needs of impoverished families.
Mobilizing international and local volunteers each year to use their talents and skills to serve.